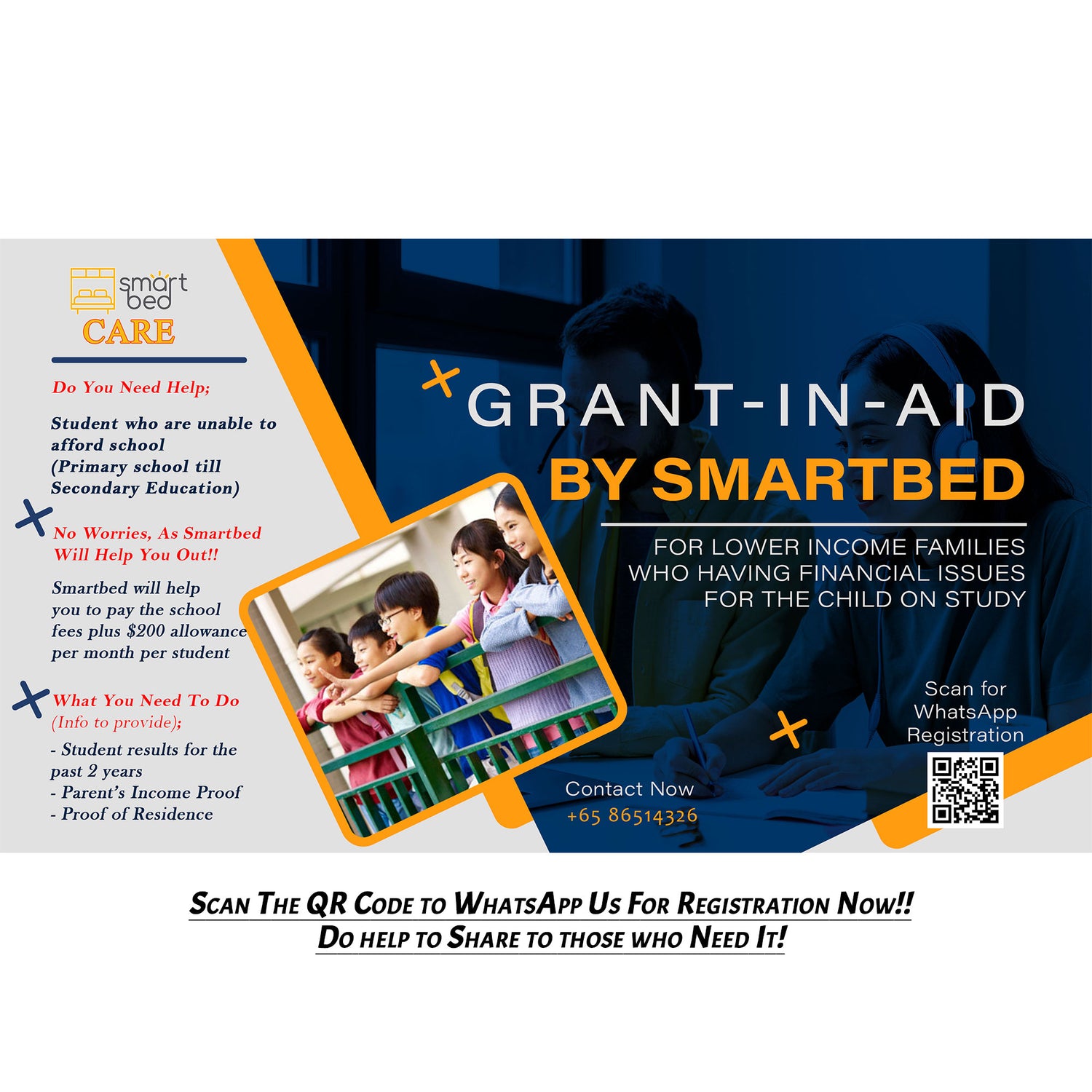 Smartbed - Community Service Program
Do you have difficulty with the financial issues for the child on study?
Students who are unable to afford school (Primary school till Secondary education)?
Fret not! Smartbed is now giving back to the community by helping you to pay the school fees plus a $200 allowance per month per student.
We understand that it is now a difficult time and many people have their own troubles to deal with.
We hope that you can have a fuss-free experience with us at Smartbed!
Let's share with those who need it.
PM Us 86514326 for More Enquiries Or Registration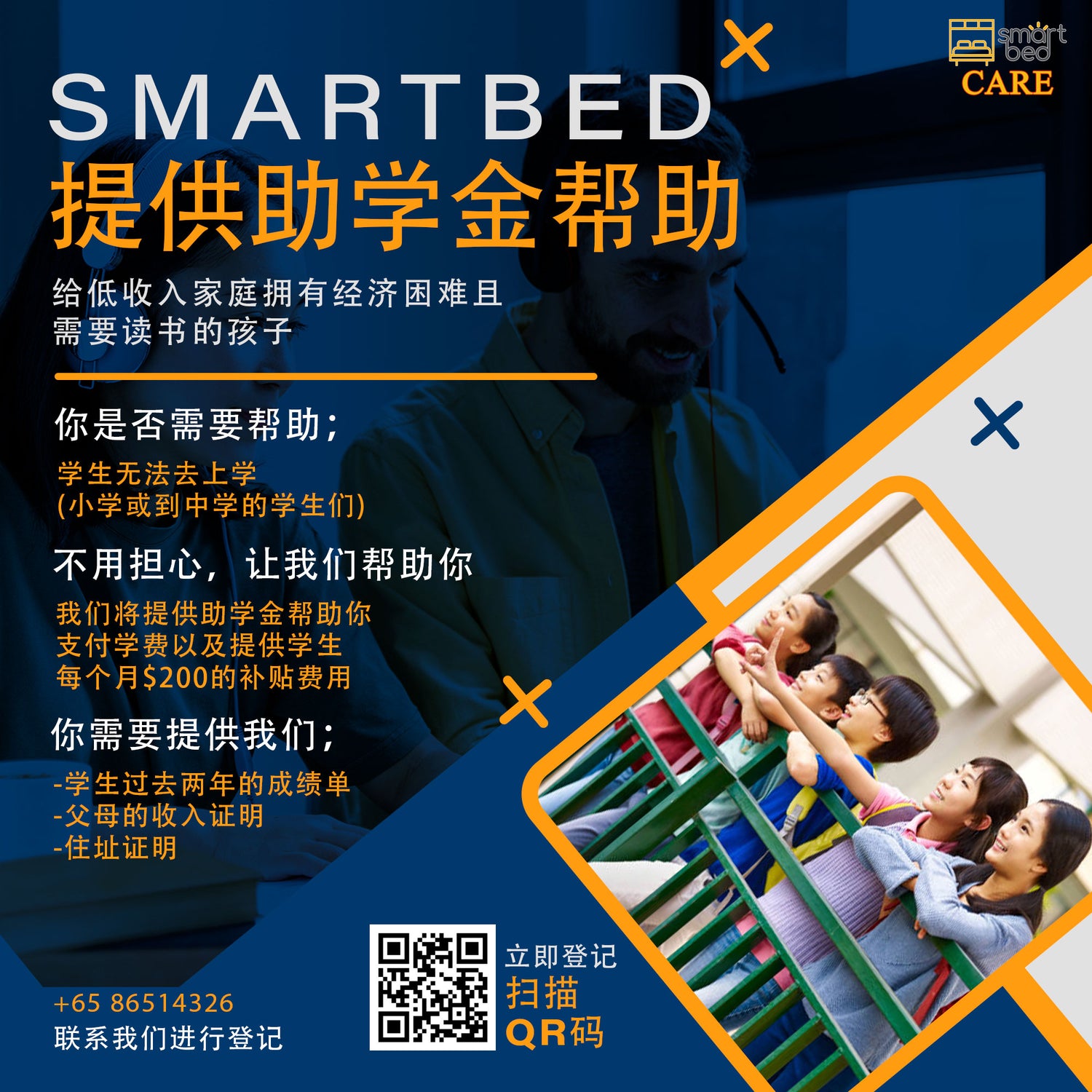 Smartbed社区慈善回馈项目 - 持续进行中
🔺 我们提供助学金帮助给予低收入家庭拥有经济困难且需要读书的孩子 🔺
-
📚如果您对提供孩子读书费用拥有经济困难问题。
📚如果学生无法支付学费上学(小学或到中学的学生们)。
-
❤️我们将提供助学金帮助你支付学费以及提供学生每个月$200的补贴费用
-
✅一起分享给有需要帮助的人吧。
-
✨有需要者,马上WhatsApp (+65 86514326)我们进行登记吧。
✨您也可以直接扫描图片里的二维码联系我们